The Realme 5 Pro launched with a bang in India and will take on the Mi A3 and other Redmi devices with its quad camera setup. Although Realme 5 Pro is equipped with 48MP main camera sensor, ultra wide lens, depth sensor and macro lens, we all know that the camera software is not able to take advantage of the hardware. In fact, Google camera mod or Gcam takes better pictures in any lighting condition. So, in this article, we introduce the best Gcam for Realme 5 Pro. We did thorough testing and found the best Google camera for Realme 5 Pro that works perfectly. Now, without delay, let's go ahead and install Google Camera on Realme 5 Pro.
Get GCam Mod on Realme 5 Pro
We've done GCam testing for almost every major developer, including Arnova, BSG, Sanity, and more. However, we found the BSG build to be more stable and faster for taking pictures. Except in slow motion, almost all GCam features work including night vision and EIS. That said, let's now go through the guide and install Google Camera on Realme 5 Pro.
Steps to Install GCam on RealMe 5 Pro
1. First, download the GCam for Realme 5 Pro from here. Now, tap on "Settings" and allow apps from third-party sources. After that, install it on your device like any other third-party APK.
2. As Realme 5 Pro comes with Sony IMX586 camera sensor, it also has saturation issues, just like other 48MP camera smartphones. But we can fix this in the camera settings. Navigate to Settings and open "MOD BSG Settings". Here, enable "HDR+ enhanced in portrait mode" and open "Saturation".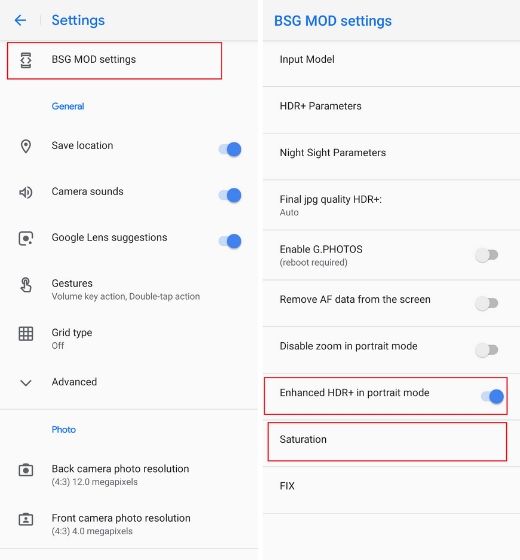 3. Now change the Highlight and Shadow Saturation to 1.8 and 2.4 for the rear camera. Likewise, change the Highlight and Shadow Saturation to 1.2 and 1.8 for the front camera.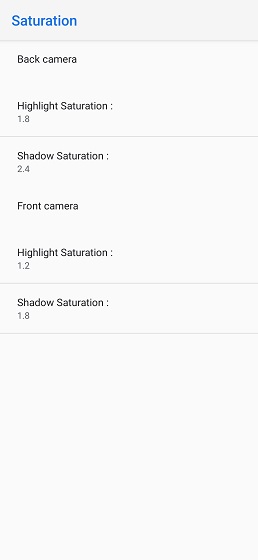 4. You are now ready to take amazing photos of your Realme 5 Pro using Google Camera. Here are some pictures taken from the GCam.
SEE ALSO: How to Install Google Camera Mod on Any Android Phone
Install Google Camera on Realme 5 Pro and take clear pictures
So that was our little guide on how to install GCam on Realme 5 Pro. Although the Realme 5 Pro has a stellar quad camera setup, we all know that the GCam takes much better photos because of its advanced image processing. So, if you want to capture the best photos from your shiny new Realme 5 Pro, don't wait and install Google Camera right away. Anyway, that's all for us. If you want GCam APK for any other device, please comment below and let us know.

…