How to Add or Remove Music from Facebook Profile (2020)
If versatility were the only yardstick by which to judge a social media app, Facebook would become a big winner by decimating all other rivals out there. Whether you want to watch fun short clips, play instant games, find a nice person to date, market your wares, or even tune into your favorite music, Facebook can do it all. Speaking of music, the social media app lets you add music to your Facebook profile on iPhone and Android devices so you can stream them whenever you want while browsing your personalized feed or chatting with your friends. Sounds interesting? Let me show you how you can add or remove music from your Facebook profile.
How to Add or Remove Music from Facebook Profile on iOS and Android
Integrated with a huge music library, Facebook is fully equipped to cater to a variety of tastes. Once you've added songs, you can pin them to your profile, view the artist page, and even add them to your story. Also, if you find some songs that no longer suit your interest, you can also remove them. Remember that the songs you add to your Facebook profile are public, so anyone can view your collection.
Add music to your Facebook profile
1. Start the facebook application on your mobile device and tap the button Profile picture in the upper left corner.
2. Scroll down a bit and tap Music.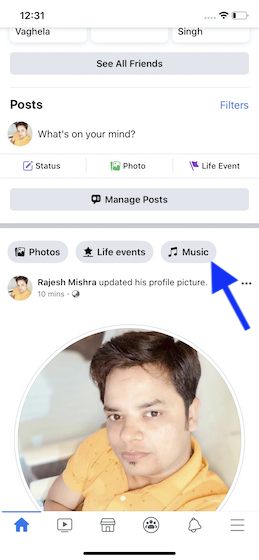 3. It's time to search for your favorite song or artist. Once you find the song you are looking for, click the button add button. You can add as many songs as you like to your profile. So, scroll through the huge collection to choose all the songs you love to listen to.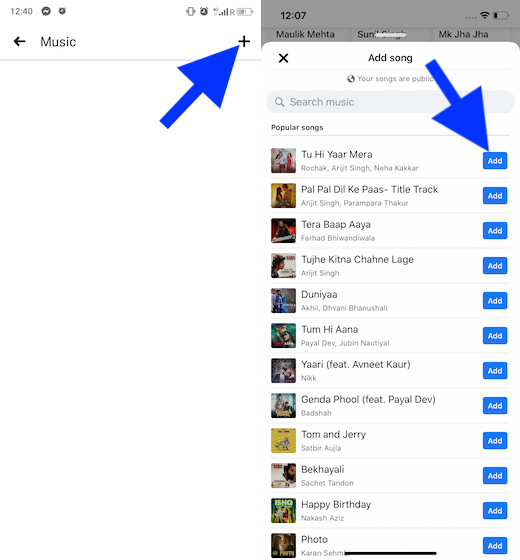 Observation: On your Android device, you will first need to tap the Add button in the top right corner to gain access to the music library. (See screenshot on the left)
That's more or less! You have successfully added the song to your Facebook profile.
Listen to the songs you've added to your Facebook profile
If you want to listen to the songs you've added, all you have to do is enter the same music section and click on the song you want to hear.
Open Facebook app on your mobile device -> profile picture -> Music.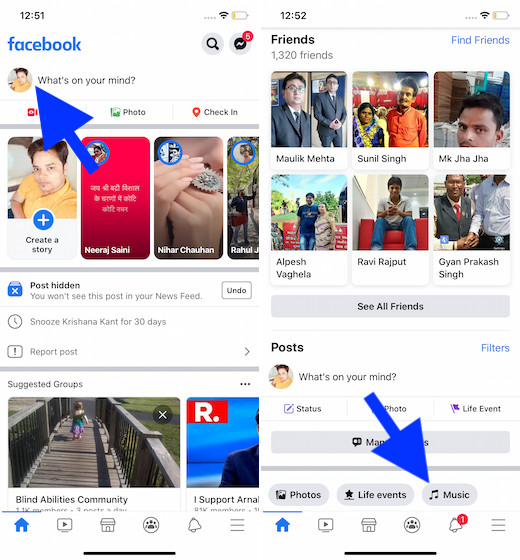 2. Now, you must see the list of all songs you added to your profile. Simply play the music you want to hear.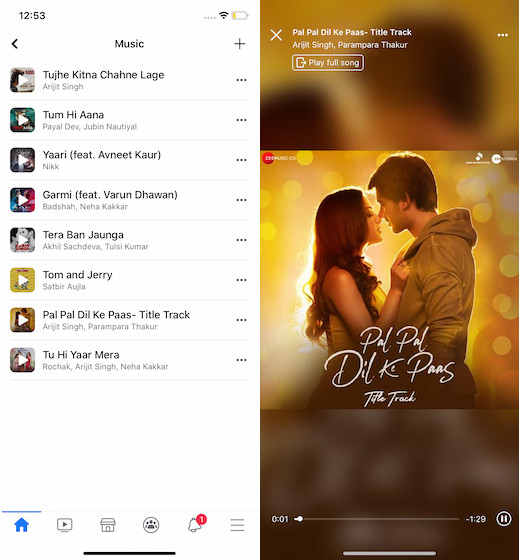 Observation:
If you want listen to full song on Spotify, tap the song and then click Play full song In the upper left corner. Now select Spotify from the pop-up menu that appears at the bottom.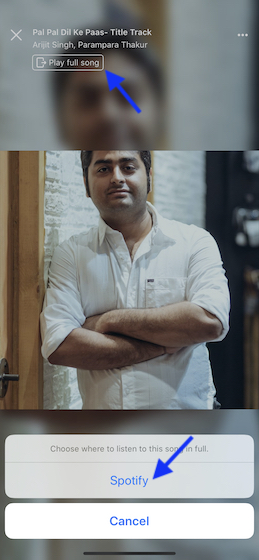 Pin a song to your Facebook profile or remove unwanted songs
In addition to allowing you to add music to your profile, Facebook also allows you to pin music. And if you don't like certain songs anymore, you can easily delete them from your profile.
1. Launch Facebook on your device -> profile picture -> Music.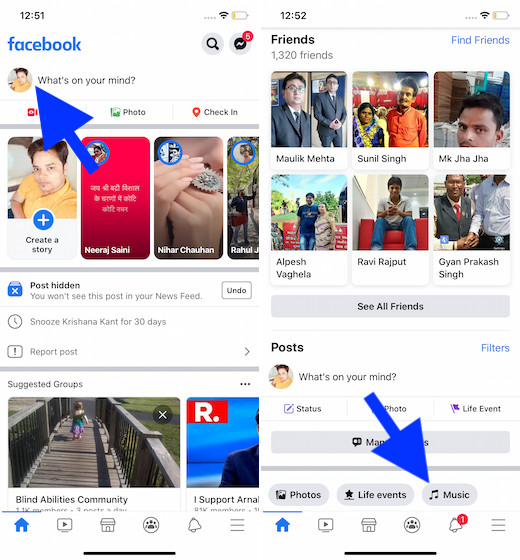 2. Now tap on the three horizontal dots next to the song in question.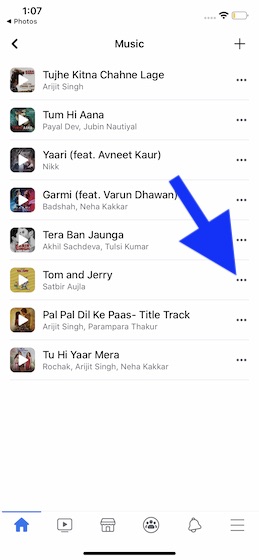 3. Finally, tap Pin to profile or click Delete music from profile to get rid of the music.
Observation: In this pop-up menu, you will also have the option to add the song to your story and view the artist page.
Add or delete music on Facebook profile
So this is how you can make a solid collection of all your favorite music and catch up with them while using the social media app. As someone who likes to listen to music, I think this feature is a good implementation. Since we're talking about Facebook, I recommend you check out the best tips and tricks for using Facebook Messenger and also enable two-factor authentication to add an extra layer of protection to your account. Anyway, what's your take on this cool feature? Sound off in the comments below.