How to Check What Google Knows About You
We are all aware of the fact that Google keeps a record of a lot of user data. The Mountain View giant stated that it does this to improve the overall user experience by providing the user with valuable suggestions based on their past interests and activities. That said, I'm sure at one point of time, you must have wondered what data Google actually keeps a record of. Well, if you have the same question in your head, don't worry as we show you a simple method to find your personal record on Google servers:
Find out what Google knows about you
Google basically keeps a record of all the activities performed by your device that has been connected with your Google ID. This includes your Android phone activities as well as all web pages viewed by Google Chrome browser. To view a log of all these activities, just go to Google my activity page. Your browser should show a result like below.
As you can see, Google keeps a record of all the activities you have done using your Google account. You may click the 3-dot menu next to an activity to see a detailed result of all activity.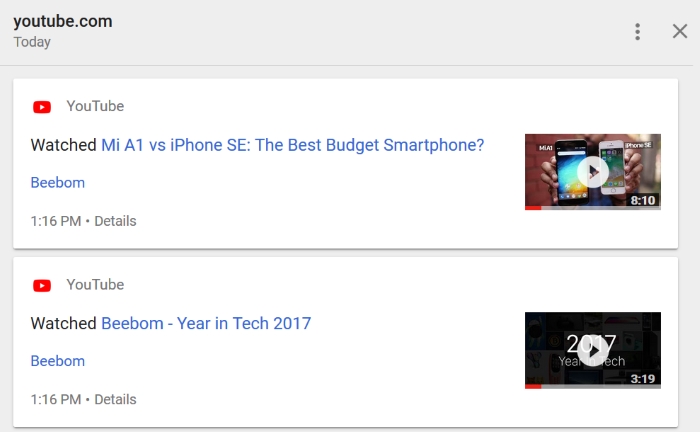 Delete logged application data
Now, you might be wondering how to remove logged data from an application. Well, luckily for you, it's quite simple to do. Only click the 3-dot menu next to an activity log and click "Delete".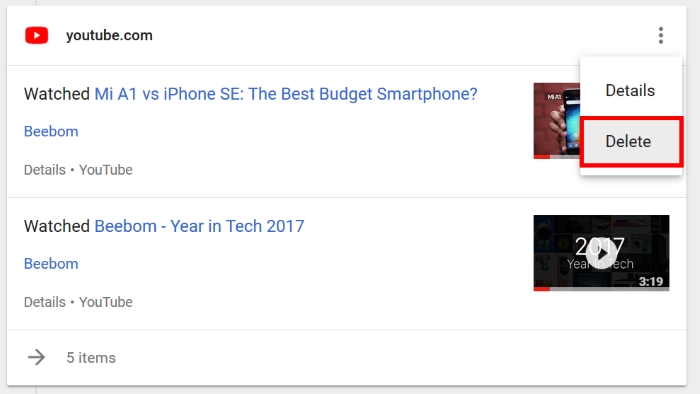 You will now be presented with a confirmation screen. Just click on "Delete" option in the lower right corner.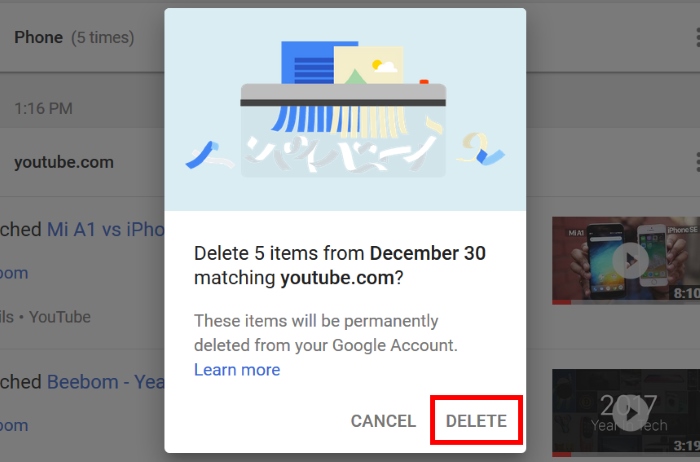 And that's it. You can perform the same action for all your logged activities to delete them. That said, you will also have to repeat the same action every time a new activity is logged. If you want Google to stop logging all your activities, keep reading.
Control what activities Google monitors
Now, if you want to stop Google from monitoring and keeping a record of all your activities, there is a simple method for that too. In the left sidebar, click on "Activity Controls".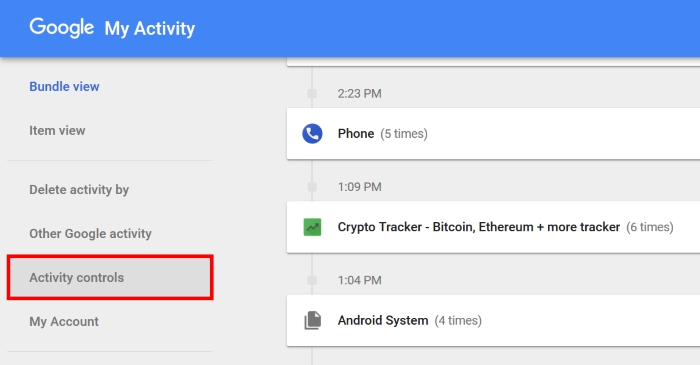 A new web page will open, showing controls for the following activities:
Web and app activity
location history
device information
Voice and audio activity
YouTube search history
YouTube watch history
now just turn off the toggle next to the activity you want to prevent Google tracking.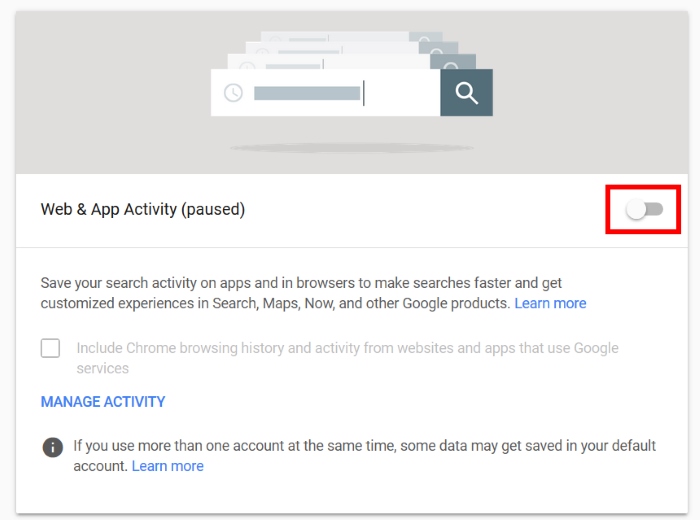 SEE ALSO: How to Watch YouTube in Picture-in-Picture Mode on Any Android Device
Control how Google monitors your data
As you can see above, Google basically keeps track of all your online activities. That said, it's good that Google is transparent about everything and even lets you control what data you want to monitor. Of course, if you are a Google Home user or trust any other device that uses Google Assistant, you may want to keep these activity loggers as they enhance the user experience. But if you are someone who is really concerned about your privacy, then you want to disable these toggles. Let us know if you would disable these toggles or not in the comments below.