How to Factory Reset Mac and Do a Fresh Install of macOS
I recently had to reset my old MacBook Pro 2015. It was showing its age and was very slow doing anything. So I thought I'd make a fresh start by wiping all the old data and doing a fresh install of macOS Big Sur. In doing so, I thought I'd catalog my experience to share with our readers. So, in this article, I will show you how you can factory reset your Mac to erase all data and do a fresh install of macOS. I will also share my experience and tell you how difficult or easy the process was. So, without further ado, let's get started.
Reset Mac and do a fresh install of macOS
The article has three sections. In the first section, I will share the steps to reset a Mac. In the second section, I will show you how you can install the macOS operating system using a bootable device. And finally, I will share my thoughts. You can click on the links below to go to the section that interests you most.
How to Erase and Reset Your Mac to Factory Settings
If your Mac is showing age or having problems and you have tried all troubleshooting methods, the final step is to restore it to its original state. This is also useful when you are selling your Mac to someone as it ensures that no personal data is left on the device.
It also means that you should create a backup of your data before proceeding with this tutorial as you will lose all your data. And you will not be able to recover the deleted data. With that warning out of the way, let's get started:
1. The first step is to start your Mac in Recovery Mode. To do this, shut down your Mac and restart it by holding down the CMD + R keys. Release the keys when the Apple logo appears on the screen.
2. You are now booted into recovery mode. Here, click on Disk Utility option.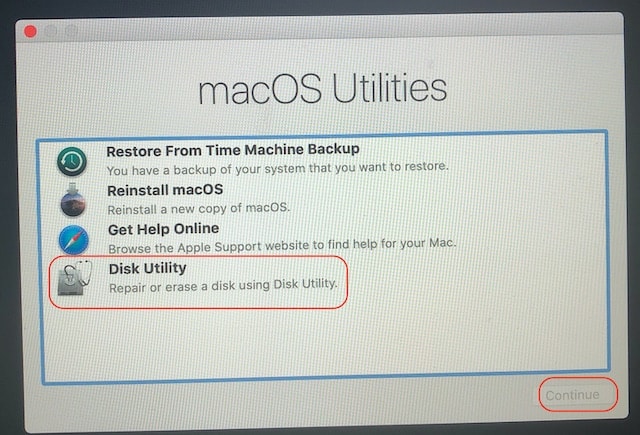 3. If you are running macOS Catalina, you will see two partitions: Macintosh HD and Macintosh HD – Data. It's because macOS Catalina runs separately on a read-only system, so you can't make changes to it (learn more here).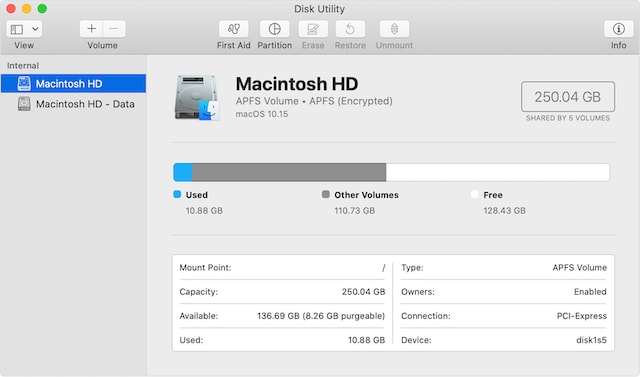 4. Select the second volume (Macintosh HD – Data) and click the (-) button and select "Delete".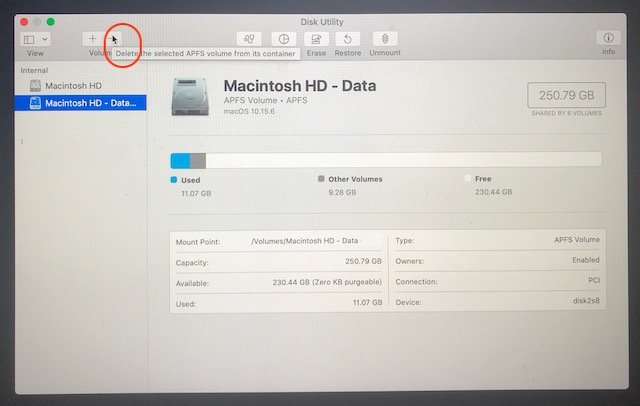 5. Now select "Macintosh – HD" volume, click Erase. Enter here the name you want for your hard drive and confirm by clicking on "Delete".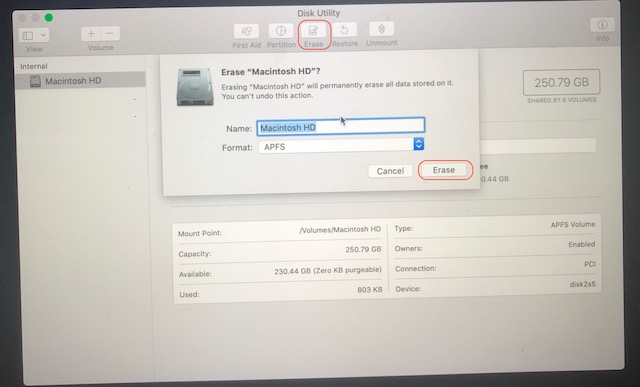 6. Finally, go back to the main "macOS Utilities" folder and click Reinstall macOS. Remember that you need to be connected to Wi-Fi as it will download a new version of macOS Catalina.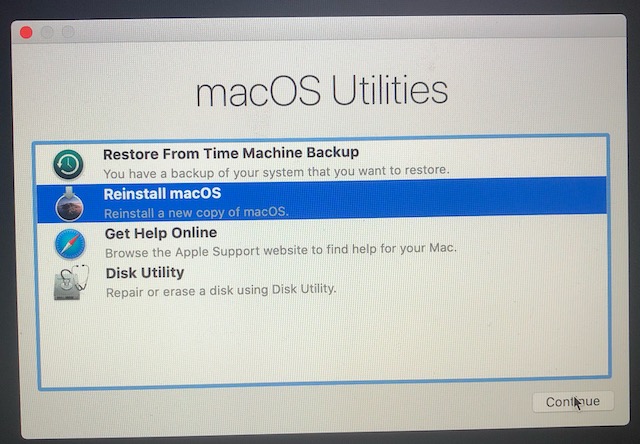 7. After downloading, it will install the new version of macOS operating system and you can proceed with the setup.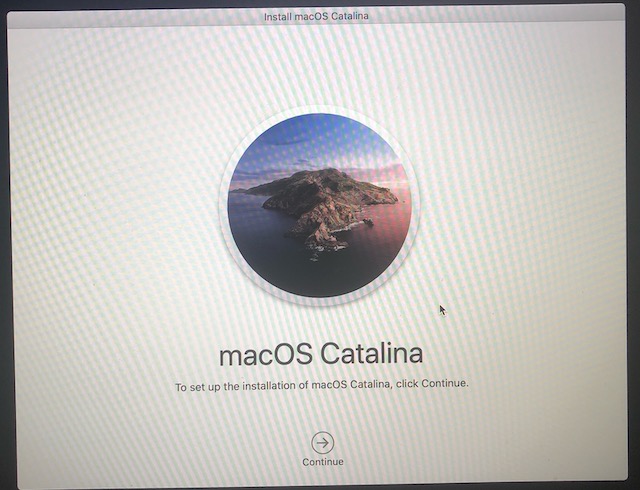 Install macOS using a bootable USB drive
Using a bootable USB drive to reinstall macOS is very helpful as you don't have to download the entire macOS operating system again. I needed to use this method because the WiFi card on my Mac is not working so I use an external WiFi dongle (Tp-link T2U Nano). And since this cannot work without its drivers, my WiFi was not working during the installation process.
Anyway, if you are suffering from the same issue or just want to use a bootable drive to make the process faster, here is how you can create a macOS bootable drive and use it to do a fresh install of the macOS OS.
1. The first step is to download the macOS operating system that we are going to use to create a bootable drive. To do this, either go to the Apple Beta website to download the public beta version of the operating system or look for the stable version of macOS on the App Store (here is the link for macOS Catalina).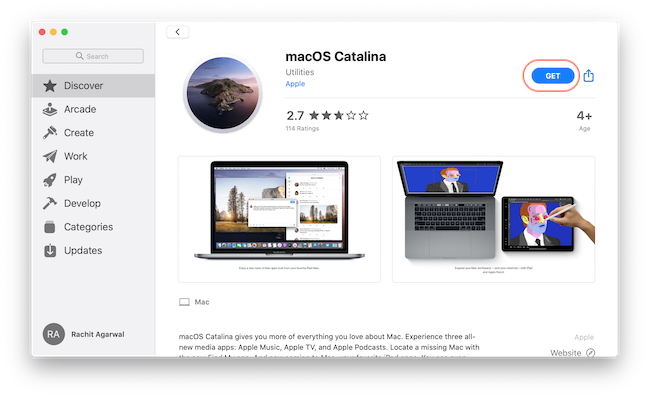 2. After the OS is downloaded, connect the USB drive you want to use (must be at least 16GB).
3. Now. launch Terminal using Spotlight.
4. In Terminal, enter the following command for macOS Catalina. For other OS versions, get the commands here.
sudo /Applications/Install macOS Catalina.app/Contents/Resources/createinstallmedia --volume /Volumes/MyVolume
Remember to replace "MyVolume" with the name of your USB drive.

5. Now hit enter and it will ask for your password. Remember that you will not see the password being typed. Don't worry, type the password and hit enter/return again.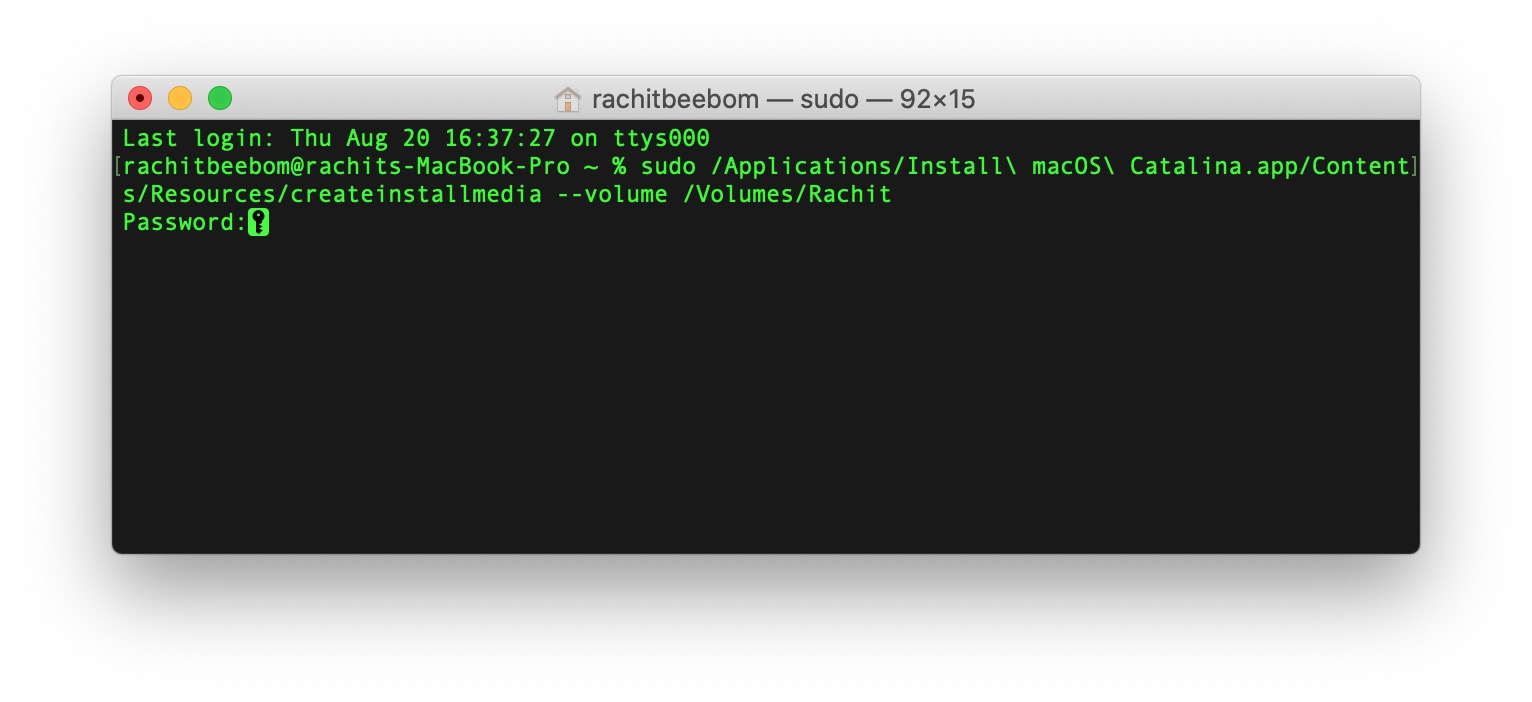 6. It will ask for final confirmation. Type y and hit enter.
7. Your Mac will now create the bootable drive. You will see the progress in the Terminal app. When finished, eject the drive.

8. Using the drive to reinstall macOS is simple. Just shut down your Mac and plug in the drive. Now boot your Mac while holding the option key and it will show you the option to reinstall the operating system. Select the installation file and press enter.
My experience going through the process
Apple made the process seamless. It might seem a little difficult at first, but if you follow the steps correctly, you won't encounter any problems. The main problem with my computer was that I was using an external WiFi adapter. So I had to first create a bootable drive and then erase the Mac. You can just follow the first tutorial and do a factory reset and fresh install of the macOS operating system.
One non-Apple related issue I encountered was that I tried to install macOS Big Sur Beta for the first time. After going through the installation process, I realized that the WiFi adapter drivers are not compatible with the new OS. Fortunately, I had a second Mac that allowed me to create a bootable macOS Catalina drive, and I went through the whole process again.
Well, the wisdom here is that if you rely on 3rd party drivers for your Mac to function normally. Don't go for the beta version of the operating system that hasn't been released yet.
Overall, I had a very positive experience. If you use the first method, you only need to work for the first two minutes. All the time it takes is to download and install the operating system. Then you can configure it and exit. And when you come back, it will be working.
Factory reset Mac and reinstall macOS Catalina
Hope the tutorial helped you with your Mac reset issues. The steps are easy to follow and I think everyone will be able to do it without any problem. Still, if you face any problems, comment below and we will help you.