How to Install Snapchat on PC in 2020 [Working Method]
Among social media apps scores, Snapchat is quite unique for its disappearing messages and fun content creation tools. Also, you can't take screenshots on Snapchat without notifying the sender, which adds an extra layer of security. However, unlike Facebook and Twitter, Snapchat can't be used on the desktop, and that's a big problem for its ardent fans. That said, running Snapchat on PC can be difficult, but it's not impossible. So, in this article, we take a look at all the various methods to install Snapchat on PC. We talk about Android emulators and other possible ways to use Snapchat on PC. So without further ado, let's read the article and learn about the installation steps in detail.
Install and Use Snapchat on PC in 2020
Previously, there was a surefire way to run Snapchat on PC using BlueStacks emulator. However, recently Snapchat updated their app to block emulators and now BlueStacks is unable to run the app. Of course, you can install the app successfully, but you won't be able to log in as the app crashes afterwards. There is another emulator called Andy Android that somehow bypasses detection by Snapchat, but there are some big concerns with this emulator. Many reports suggest that the Andy Android emulator take down a bitcoin miner on your system that runs in the background and consumes GPU resources. So frankly, I really wouldn't recommend this emulator. However, if you have an urgent need to use Snapchat on your PC, you can try it, but again with caution.
1. Open this link and click the "download" button.
2. After that, install the emulator on your computer. Next, open the Play Store and log in to your Google account.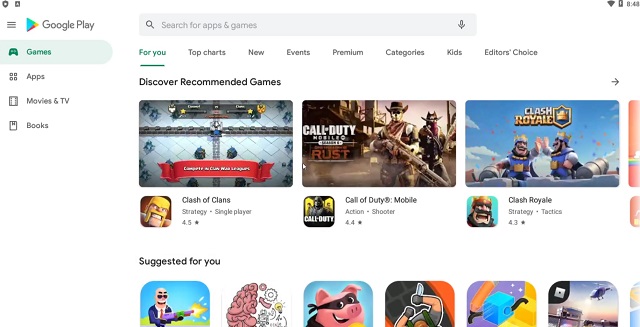 3. Now, download Snapchat like any other app from the Play Store. After installation, log into your Snapchat account and you will be able to get past the login screen.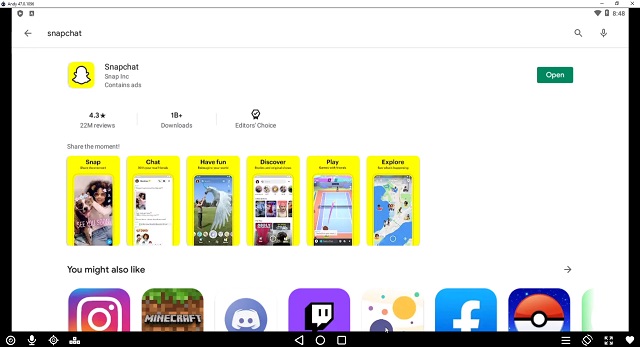 4. Now, you can use Snapchat on your PC, but there are some limitations. You may not use the camera functionality and sometimes the app crashes. Anyway, go to our article and learn cool Snapchat tricks so you stay on top of your Snapchat game.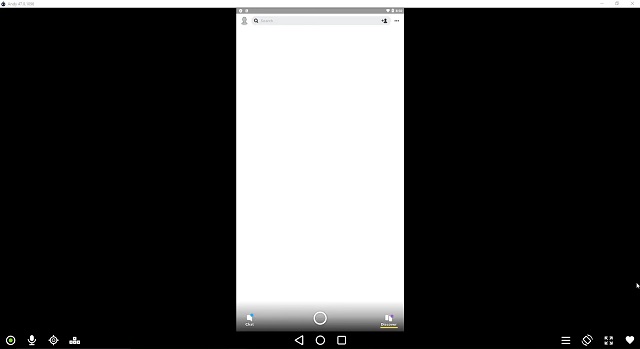 Other Ways to Use Snapchat on PC
If you don't want to use Andy emulator, try other Android emulators on your PC. We have selected a list of safe Android emulators to use, so go through it and try LD Player, Nox, MEMU, etc. in your computer. The installation process is similar to the method above. Also, if you want a foolproof method to run Snapchat on PC, you will need install Chrome OS on PC which brings Android app support. We recently wrote a detailed article on how to install Chrome OS on PC with Play Store support, so do it. However, keep in mind that you will have to fully migrate to Chrome OS from Windows, which is quite a task. But on the other hand, you get all the features like DM, stories, camera and more with no performance issues.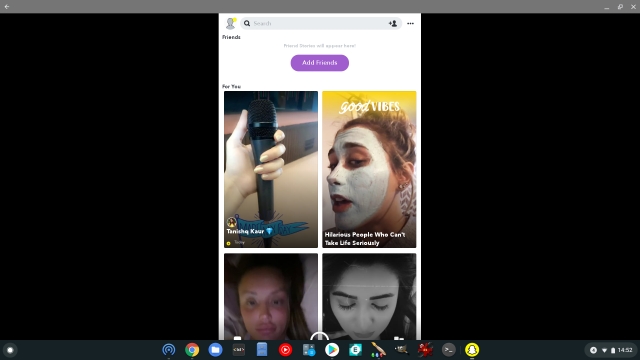 Enjoy Snapchat on PC with some restrictions
So, these are the few ways to install Snapchat on PC. We've included a working method, but remember that it comes with a big problem and if you don't have the experience to deal with this app, you're better off not installing it. That said, you can try other Android emulators I mentioned above. Anyway, that's all for us. If you are experiencing any issues, comment below and let us know. We will definitely try to help you.