How to Label Bluetooth Devices on iPhone and iPad
iOS 14.4 can be a minor update overall with just a handful of new features and performance improvements. However, there is one cool feature that caught everyone's attention and that is the ability to label Bluetooth devices on iPhone and iPad. In addition to making it a little easier to identify connected devices and improving audio notifications, the new feature may also have a role to play in improving headphone audio level management.
Tag iOS 14 Bluetooth Devices on iPhone and iPad
With iOS 14.4, you can specify Bluetooth accessories with individual predefined labels, such as car stereo and headset. For those unfamiliar, Apple introduced headphone audio level detection in iOS 13/iPadOS 13 and watchOS 6. As part of hearing health, it is designed to help users avoid exposure to high sound levels. . In iOS 14, users can also measure the volume level of whatever they are listening to in real time.
The tech giant claims that sorting connected devices can improve the accuracy of headphone audio level measurements. That said, let me show you how you can label your Bluetooth accessories by device type on your iPhone and iPad.
To get started, launch the settings app on your iPhone.
2. Now tap Bluetooth.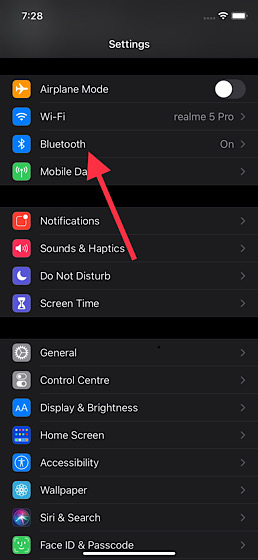 3. Then tap on the info button which is located next to the Bluetooth device you want to label.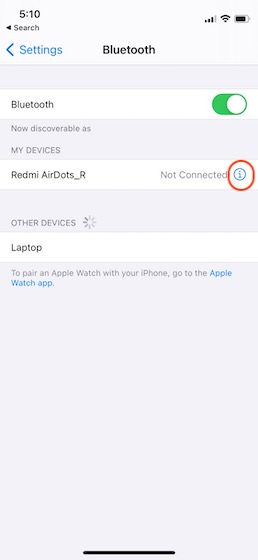 4. Then tap Device type.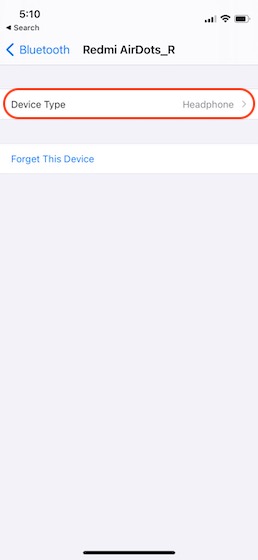 5. Next, you will see various labels such as car stereo, headset, hearing aid, speaker and others. Finally, select your preferred label and exit the setup.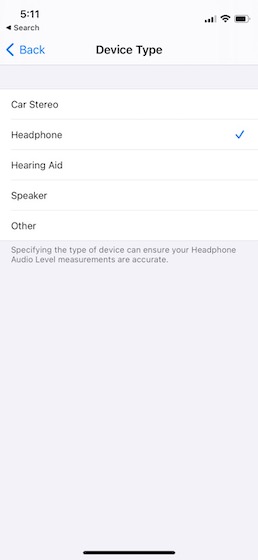 It's worth noting that iOS and iPadOS identify AirPods, AirPods Pro, and AirPods Max as headphones. Therefore, you will not have the option to change the Bluetooth label. Of course, you can always customize them and even add a cool name as usual.
Label your Bluetooth accessories by device type on iPhone and iPad
So this is how you can label Bluetooth devices in iOS 14 or iPadOS 14. As described above, it can be quite useful to not only identify connected devices and enhance audio notifications, but also increase the accuracy of earphone audio level measurements. by ear.
iOS 14 placed the same emphasis on security/privacy and added a number of cool features including App Library, Home Widgets, and App Clips. Let me know what you think about the latest iteration of iOS and how it performs on your device.