How to restore deleted reels and posts on Instagram [Guide]
Some of the new Instagram features like Vanish Mode and Co-watching are great and a lot of fun. But if I had to pick a new addition that proved immensely useful, it would be the Recently Deleted feature. It allows you to restore deleted Instagram posts in just a few taps. So if you accidentally deleted a post, story, reels or IGTV video, you can easily get them back on Instagram. So with that in mind, let's go ahead and learn how to use this feature and restore deleted items on Instagram.
Restore Deleted Reels and Posts on Instagram (2021)
Before we start, let me clarify that you can only restore deleted posts on Instagram within 30 days after deletion. This is applicable to IGTV posts, reels and videos on Instagram. As for Instagram Stories, it can be restored within 24 hours of deletion. That said, if you've enabled the Stories Archive feature, the same 30-day window will apply to stories as well. Now, having made that clear, let's now go through the guide.
1. Firstly, open Instagram and open the profile page. Here, tap on the hamburger menu at the top right and open "Definitions".
2. Then go to "Account" and open the "recently deleted" menu.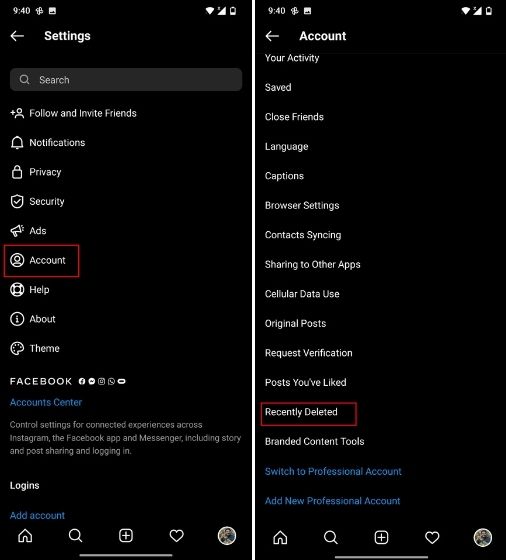 3. Here you will find all your deleted items including photos or videos, stories, reels and IGTV videos. For example, if I want to restore deleted reels or photos on Instagram, open it and tap the 3-dot menu in the top right corner.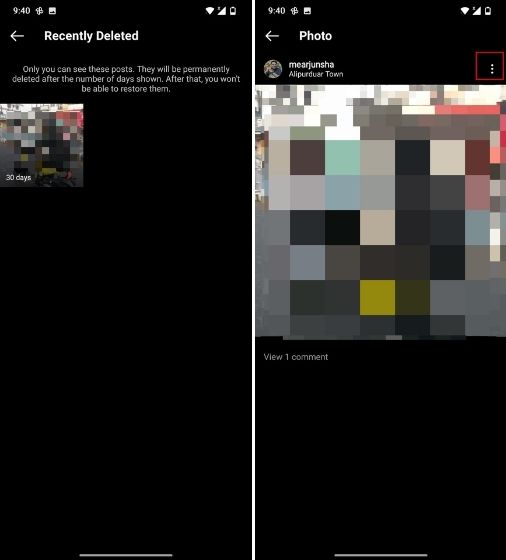 4. Now, just tap on "To restore" and confirm the dialog box. It will take you to the authentication page. Here, you need to authenticate your identity using OTP sent to your mobile number or email ID. After verification, the deleted reel or post will be restored to your Instagram profile page.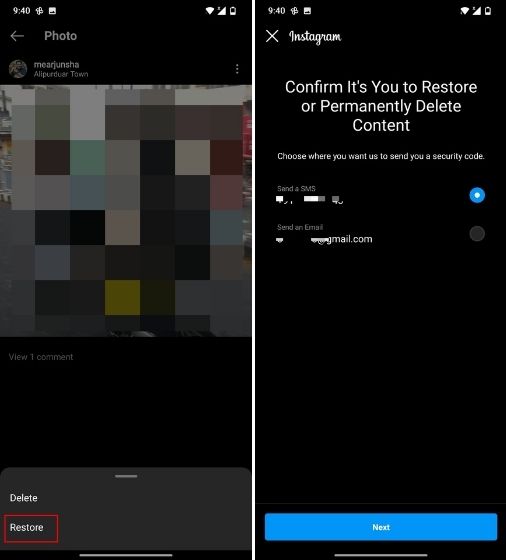 Recover deleted IGTV posts, stories, reels and videos on Instagram
This is how you can recover deleted items on Instagram within 30 days after deletion. I think Instagram has released a great feature which is immensely useful and users who have inadvertently deleted posts, reels or stories can easily get them back.
That said, keep in mind that after 30 days, deleted items will be permanently removed from Instagram, so restore them before the window closes. Anyway, that's all for us. If you want to learn more Instagram tips and tricks, follow our linked article. And if you have any questions, let us know in the comments section below.