How to Share Files Using iCloud File Sharing on Mac
One of the biggest missing features of iCloud has always been the inability to share files with non-iCloud users. While cloud storage providers like Dropbox have always included an easy way to share files using public links, iCloud hasn't offered this feature in the past. Fortunately, it's finally here, and now you can share files up to 5GB with anyone with a simple link. In this article, I will show you how you can share files using iCloud file sharing on Mac.

Observation: For this feature to work, you need to be on macOS Catalina 10.5.4 or later.
Share files using iCloud file sharing on Mac
We already covered how users can share iCloud files and folders with other Apple users on iPhone in a previous article. If you're interested, click on the link to read. Here, we are going to show you the steps to share files using a public link. That will allow you to share files with anyone, whether they are using iCloud or not. With that, let's get into our tutorial.
1. First, open iCloud Drive on your Mac and go to the file you want to share. The easiest way to do this is using Spotlight.
2. Now, right click on the file you want to share and go to Share -> Add People as shown in the picture below.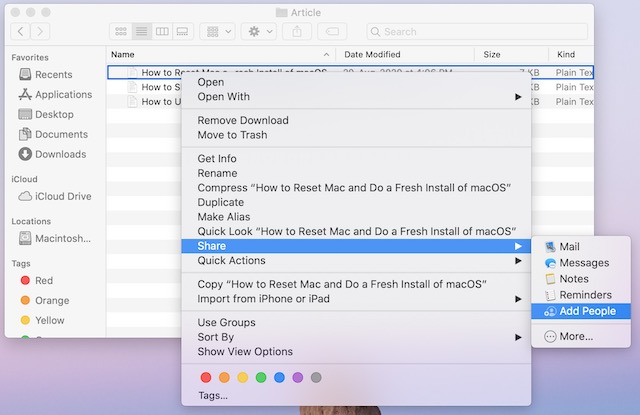 3. Here, you can choose to share the file via email, messages or link. If you choose the "Copy link" option, you can share the file using any messaging app or email client.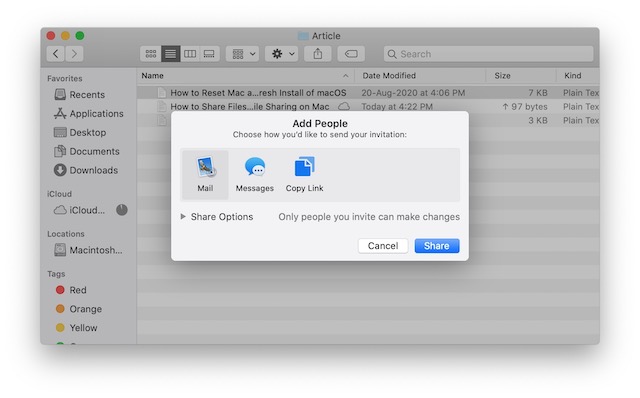 4. But before sharing the file, let's make sure our permissions are correct. To configure the permission, click the triangle to reveal the options.
5. The first is the "Who can access" option. Click on the dropdown menu and it will reveal two options. The first option – "Only people you invite" – ensures that only people can download the file you shared the link with.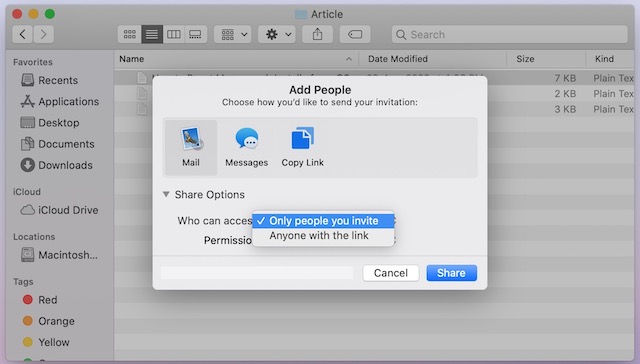 But for this to work, you need to use Apple's built-in sharing feature or enter the recipient's email ID or phone number. You can choose the second option if you want to allow anyone with the link to download the file.
6. The second option "Permission" allows you to grant read and view rights to users. If you don't want users to make changes to the shared file, keep the "View only" option selected.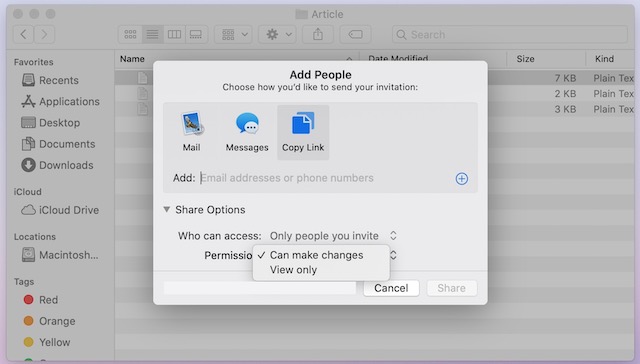 7. After deciding the permission, click the Share button to share the file.
Share iCloud files with anyone
I'm glad Apple finally decided to improve their iCloud storage service. Cloud storage providers such as Google Drive and Dropbox have surpassed iCloud in terms of features. Apple's inability to improve iCloud has forced users like me to pay for various cloud storage services.
Hopefully this isn't a one-time feature addition, and Apple will continue to improve iCloud for years to come. What did you think of this new feature? Let us know in the comments below.