iOS doesn't really offer users a lot of customizability. There's no such thing as launchers for iOS, and users don't have any options when it comes to customizing so much as the app icons on their home screen. However, there are a lot of workarounds that people have figured out, that allow at least some amount of customizability on iPhones. Non-jailbroken iPhone users need to resort to rather crude workarounds, but jailbroken users have access to a plethora of tweaks to customize their iPhone or iPad. No matter which side of the fence you're on (jailbroken, or not), I'm going to tell you some ways you can customize your iPhone or iPad:
Customizing a Non-Jailbroken iPhone
Customization on a non-jailbroken iPhone is a long winded process, and even then you will not get anything really great out of it. However, if you're not using a jailbroken iPhone, these are the customization options you have:
Custom App Icons, and Custom Home Screen Layouts
One of the few customization workarounds that people have figured out for non-jailbroken iPhones is a neat trick involving Safari's "Add to Home Screen" feature. The workaround can be used from the iEmpty website. With this workaround, you can create custom home screen layouts (albeit, with a lot of work), or just get custom app icons, and half-baked themes for your iPhone. There are a lot of strings attached with this method, but that's all you get on non-jailbroken iPhones. You can even create blank icons for your home screen, and use them to position other apps in imaginative ways.
Do keep in mind that this method takes a lot of time, and I'd only recommend it if you're just too desperate to customize your iPhone, and you don't want to jailbreak it. Also, if the iEmpty website doesn't work well for you, don't worry, there are other websites as well.
You can follow our comprehensive guide on using this method to customize your iPhone home screen. Alternatively, if you'd rather use jailbroken tweaks to customize your iPhone, you can follow our guide to jailbreaking to easily jailbreak your iPhone.
Customise a Jailbroken iPhone
Jailbreaking an iPhone presents us with an infinite amount of customizability, along with a lot of power. There are just way too many tweaks available, and I can't possibly mention all of them in this article, so here are some of my personal favourites from the Cydia store:
1. Get Bundled Notifications in iOS
I really like iPhones, but I absolutely hate the way iOS handles notifications. Sure, there is a chronological order to them, but it just gets cluttered very easily. If Apple wanted this to be the default notification style, but they really should've given the user an option to make a choice. Anyway, you can easily get Android-like bundled notifications with this tweak called "Unify". The tweak is free, and can easily bundle all your notifications by app, or by time (the way Apple should've implemented them in the first place). Unify also allows chaining notifications together, so multiple notifications from the same person don't end up cluttering your home screen.
You can simply install Unify, head over to Settings -> Unify, and enable the tweak. There are a couple of other settings that you can change for the tweak, so feel free to play around to get your notifications looking exactly the way you want them to.
Source: BigBoss (Default Cydia Repository)
2. Get a Dark Mode in iOS
One thing that everyone has been asking for in iOS for a long time, is a Dark Mode. Essentially, just a dark themed version of iOS, because it just looks that much better! While dark mode would look much better if iPhones had AMOLED displays, if you're looking to get a dark version of iOS on your iPhone, look no further than Eclipse. Eclipse is a jailbreak tweak that brings a system-wide dark mode to iOS. With Eclipse, you can easily apply dark mode effects to various elements of the UI. Alternatively, you can seven use different colours, to make your iPhone look just that much different.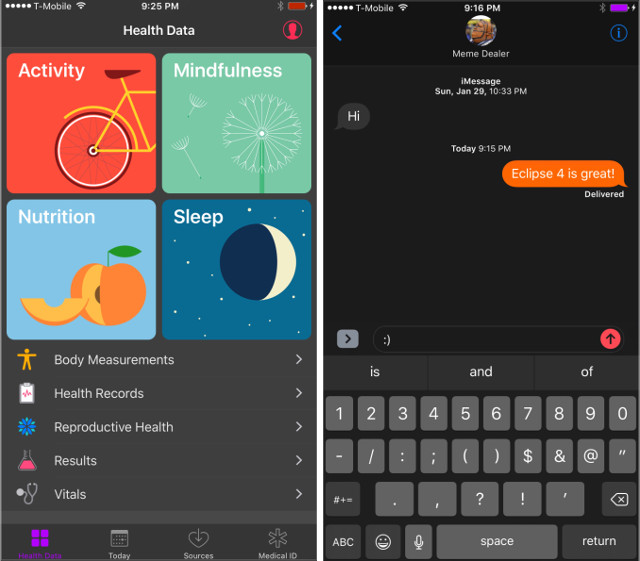 Source: BigBoss (Default Cydia Repository)
3. Customize Control Center
iOS 10 completely redesigned the Control Center, and while they did a great job at making it more manageable, and organised, users still don't get any option to customize the toggles, and buttons on the Control Center. Fortunately, jailbreaking will get you access to tools like FlipControlCenter, which will let you customize the Control Center as much as you want.
With FlipControlCenter, you can add, remove, and re-arrange toggles on the Control Center. You can even add a lot more toggles on the Control Center. So, feel free to add Low Power Mode, and other useful toggles on your Control Center.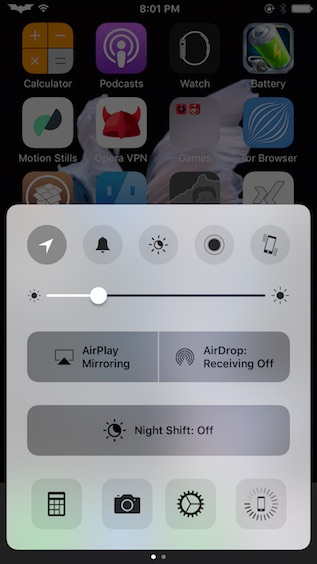 If you're bored with the default colours in the Control Center toggles, the jailbreak tweak "Cream" should interest you. You can install the tweak on your iPhone, and get options for assigning custom colours to all the toggles in Control Center. You can choose colours from a full RGB colour wheel, and assign them to specific Control Center toggles.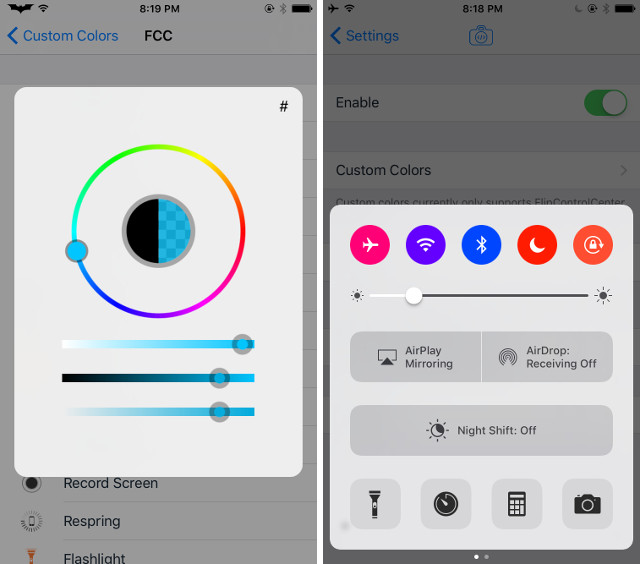 Source: BigBoss (Default Cydia Repository)
4. Tint 3D Touch Menu Blur
If you're using an iPhone 6s, or newer, you must have used 3D Touch. The pressure sensitive response that the newer iPhones support. When you 3D Touch on an app icon, you must have noticed that the background gets blurred, giving a very nice aesthetic appeal to the UI. However, if you're bored of the blur, and would like to see it coloured according to the app's dominant colour, the jailbreak tweak "Cuttlefish" is exactly the tweak you should be looking at.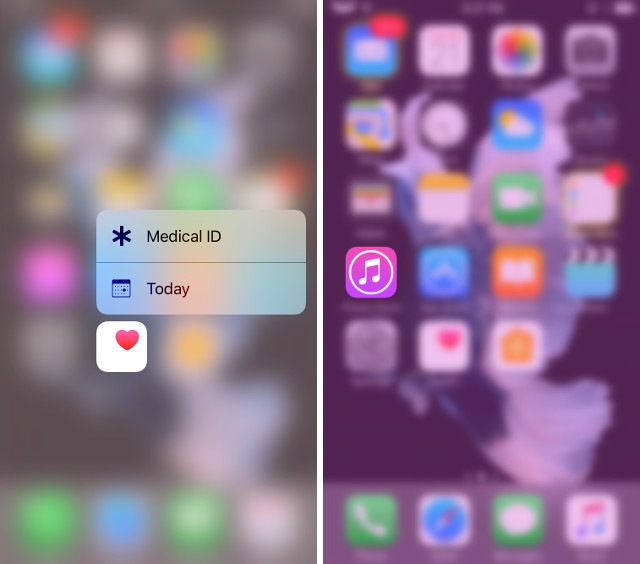 With Cuttlefish installed, all your 3D Touch menus will have a background blur coloured according to the app's dominant colour. The effect is quite nice, although iTunes is a little over the top, to be honest.
Source: BigBoss (Default Cydia Repository)
5. Get 3D Touch on Control Center Toggles
The Control Center is the easiest way to

…